Gun Shapes
My most rescent board I`ve made is a 7`2 semi gun. It`s been designed with big waves in mind, for me big is a couple of feet above head onwards. This shape just makes the drops a little easier, and allows you to focus more on what your doing. Also strong winds and currents are often present when surfing big waves, so this board is quick to paddle due to its length. However despite being 7 foot in length it is still a relativley low volume stick, this makes the bottom turn easier and also the duck diving is made easier.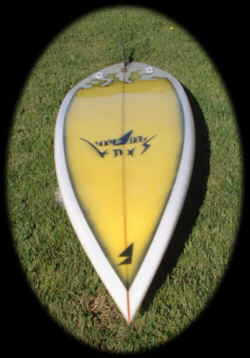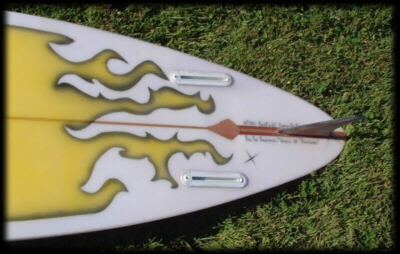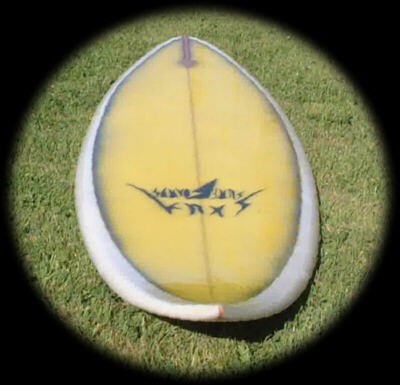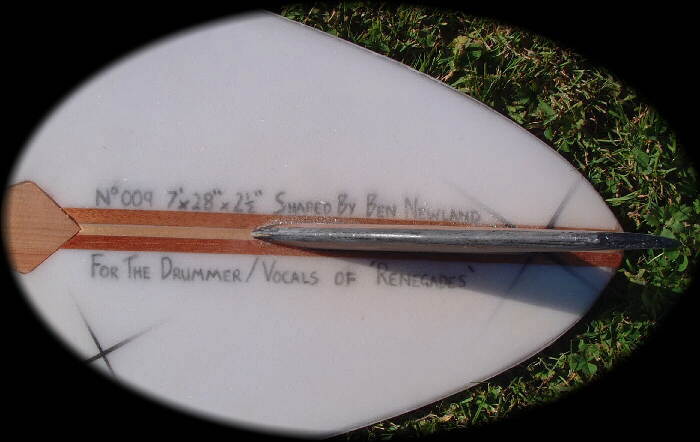 Dimensions: 7` x 18" x 2 3/8"
Board number 11 is also a big wave board. The artwork took a really long time to do, but I`m very pleased with the result: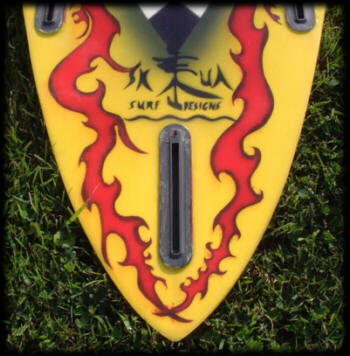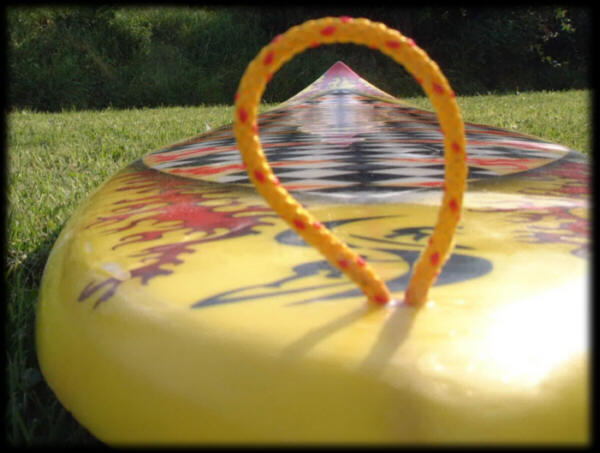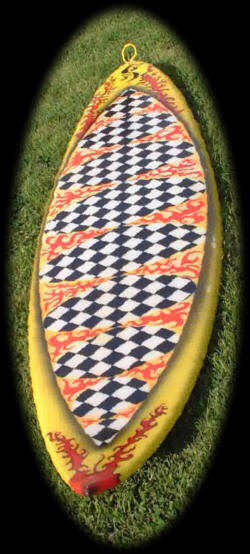 The dimentions of this board are: 7`2" x 18 1/4" x 2 5/8" so it is basically a slightly enlarged version of the yellow board above.
Price -
£245 for a Semi Gun (not including really complicated artwork like the chess board art)